Top Pick Baby Loungers
These are the best baby loungers you can buy right now:
1. CosyNation Baby Lounger
Made from water-resistant soft fabric, this baby lounger helps you keep your baby close while satisfying other house needs. It's designed for newborns within 0-5 months. With a carrying handle by its side, you can move to wherever you want
This baby lounger is lightweight and durable. Aside it handles, the weight allows you to transport it from house-house, room-room. You will be happy to know that it's machine washable as well. It takes just a few minutes to wipe clean on your own. Also, when your baby outgrows this, you can use it for your pet.
It's not only parents that love it, the reaction of their baby shows that it's their favorite place to hang out. Over here, we noticed that it's made from thick fabric. This is a means of keeping the baby cozy during the winter months.
2. The Mamibaby Co-sleeping Lounger for Babies
This is a portable baby lounger made from breathable velvet. You will notice the protective pads that surround it. This holds babies and prevents them from rolling over while asleep. The lounger has an adjustable cord as well. You can loosen the cord to create more sleeping room for babies as they get bigger.
This infant lounger only weighs 1.6kg. This makes it easy to move around even with the baby sleeping on it. This product is pumped like a marshmallow but it comes with bottom zippers that can be used to disassemble the lounger before throwing it in a washing machine.
Several parents bought this for its co-sleeping factor. Having their baby next to them on their adult allows them to keep a watchful eye on them all night.
3. Cozy-nation Ultra Soft Baby Lounger
This lounger is shaped like a canoe. It has 360-degree protective padding that ensures your baby doesn't fall over. The product features an adjustable drawstring for seamless size adjustment. The sleeping surface has what's termed a "womb mimic" design. We assume this is to give the baby the same comfort the mother's womb provided.
This infant lounger supports co-sleeping. It fits into most adult beds, baby cribs, and bassinet. All you need to move this around are two side handles. Plus, if the baby accidentally poops in it, you can pass it over to your washing machine.
A lot of parents loved its weight. Most parents got this to alter the swing-sleeping habit of their little ones. The all-around protective pad convinced them of the product's safety. It was an easy choice for them to make between this co-sleeper and a bassinet.
4. Baby Sleeping Nest from Miracle Baby
For sweaty babies, the soft nest cover provides a comfortable surface to sleep on. It also comes with ungrated zippers that allow you to separate the internal cushion from the surface material before washing. Its adjustable cord is another appealing feature. With it, you can increase or reduce its sleeping space.
This baby lounger allows parents to take their kids off their arms. The cushion is durable and provides spine support to infants. You can still have babies sleeping on this till they're 2 years old. The side handles allow for easy transport.
According to users, the "poofy" layers allow their infants to sleep for long hours. Finally, they have something for babies that want to be held all the time. For the first time in a long time, they have more time for themselves.
5. DHZJM Co-sleeping Soft Breathable Bed
Made from a hypoallergenic cover sheet, the baby lounger is perfect for sensitive babies. The inner "poofy" layer offers a cozy surrounding that imitates that of their mother's womb. The U-shaped design offers protection to babies that love to roll in bed. It also has adjustable drawstrings that increase the size of the sleeping layer as the baby grows older than 9 months.
The cover sheet is made from water-resistant material. Liquid won't soak through to the inner cushion. This is something that will preserve its quality as it won't be affected by the baby's pee.
A lot of parents were wondering how they will wash the entire piece. Luckily, they found a hidden zipper that allows them to disassemble and throw only the cover sheet into the washing machine. Even though it's designed for 0 – 12 month babies, older babies with tiny bodies can sleep on it.
6. DHZJM 2-cover Baby Co-sleeping Nest
Yet another lounger from DHZJM but this time, it comes with an extra cover and enhanced features. The most noticeable difference is the replacement of the adjustable drawstring with a buckle. The extra cover gives it an added layer of protection. With this, you can place the lounger directly on the floor without worrying about its hardness.
The nesting cover of the baby lounger has first-class certification from OEKO-TEX. This says a lot about its safety for a baby's skin. The rounded side offers protection to the baby and gives the feel of sleeping on the mother's arm. This is a perfect rest spot for babies up to 12 months and can be used in a crib, adult bed, and on a bare floor at the beach.
Several mothers loved the extra cover that came with this. This served as an extra protective layer against baby sweat, saliva, and urine. With it, they feel the inner pillow will last longer.
7. Mamibaby Co-sleeping Nest
This has a U-shaped design like most co-sleepers. The sleeping pad is made from cotton fabric while the outer cover is made from plush velvet. The sleeping pad is large and can support babies of up to 12 months. The lounger has undergone intensive safety tests from OEKO-TEX and met every safety requirement. You have nothing to worry about in terms of skin irritation.
The Mamibaby sleeping nest is perfect for co-sleeping. It fits into several adult beds as well as cribs. It's perfect for outdoor use thanks to its side handles that make transport easier. It has firm bottom zippers that can be moved up and down without snapping.
Parents loved that it can be used outdoor and has the same weight as most teddy bears. For mothers, it's their ease of maintenance that appeals to them. Handing the cleaning job over to a washing machine is satisfactory.
8. Mestron Baby Head Support Pillow
The Maestron baby pillow adopts a bionic design that imitates the same wrapping effect the baby felt in the womb. It has a built-in "0" shape design that serves as a head support to the baby's fragile head. You will also find the 3D mattress and cover to promote longer sleep even for sweaty babies.
This sleeping pillow is detachable and adjustable. You can adjust the U-shaped pillow and leg support after every 6 months to suit the baby's growth. The Hi pad found towards the end of the mattress provides an elevation for the baby's leg. This prevents the baby's leg from getting bent as they sleep.
A lot of parents had only good words for this product. The product is compatible with babies up to 24 months. The shape of this sleeper supports the baby's body and minimizes bad posture from poor sleeping position.
9. Jacquard Cotton Baby Lounger
The Jacquard baby lounger is crafted from cotton fabric that minimizes sweat-wicking. The soft cotton fabric is gentle on the baby's skin and may likely reduce hypoallergenic reactions. The lounger doesn't come with buckles. This creates an un-restricted sleeping area that allows the baby to play, nap, receive massage, and also co-sleep with parents.
The mesh cover can be separated from the rest of the mattress. The bumper zippers it easy to disassemble and wash separately. You will also find padded straps and drawstring adjustments for tight closure.
Users liked its multipurpose design. It fits into infant carriers, gate check bags, and cribs. Its large sleeping space makes it perfect for big babies.
10. Boppy Newborn Infant Lounger
The Boppy Newborn lounger provides a hands-free moment for you and your baby. It's the perfect hang-out spot for babies when they're awake. Its lightweight design is perfect for easy transport and the all-over elephant prints add a bit of beautification to the layers. You won't find zippers or straps here. Hence, it's difficult to alter the size.
The moveable handles allow you to take it with you to friends or neighbor's houses. Its silky fabric is wipeable and leaves just a little mess for your washing machine to deal with. Although the product has a comfortable layer, it's not made for babies to sleep in due to fear of rollover.
Many mothers say they can leave the baby here and go around to do other things like brushing their hair, making meals, or workout. A lot of Boppy moms won't go for another product after tasting this.
Baby Loungers – Why They are Important?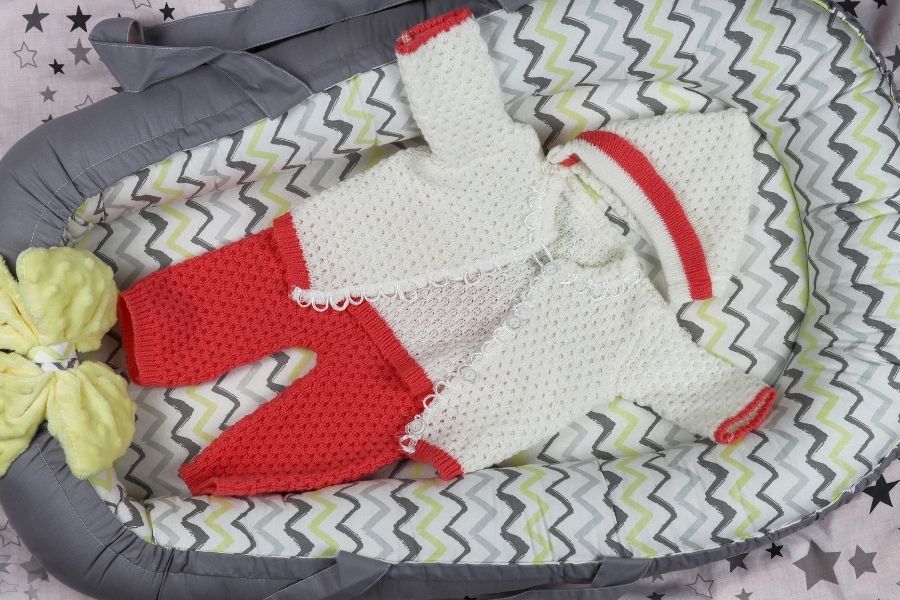 Are you wondering what are baby loungers? You will be surprised to know that these are snug spots for babies. They undoubtedly provide a comfy space for your baby to stay seated. Read on to learn more about these loungers for your baby.
What Are Baby Loungers?
Baby loungers are nothing but pillows for babies. You can use these loungers to keep your baby seated at any place. Also, they have a groove to make sure that your baby won't slip. These lounges provide a space for the baby to stay safe when you have some errands to complete in your home.
Why Should You Buy a Good Baby Lounger?
A good baby lounger in addition to providing a safe space for your baby to stay will also provide multiple uses. For instance, you can use them when the baby sleeps, during tummy time, and even when you are breastfeeding your little one.
How to Choose the Best Baby Lounger?
It is understandable that you are looking for the best baby lounger. This is because you are concerned about the safety of your baby. So, here are some points to consider when you shop for loungers for your baby:
Size of the lounger: Most brands make baby loungers in a size that is specific to their brand. When you buy one, you will have to consider whether the lounger can support the height and weight of your baby. If you feel that your baby is growing quickly, it is better to go for a bigger size lounger. Even, some loungers come in custom-fit design.
Material: Polyester and cotton are the common materials used in baby loungers. In addition to being gentle on the baby, these are durable materials as well. But, nowadays, loungers made using organic fabrics are available if your baby has sensitive skin.
What Features Should You Consider When Buying a Baby Lounger?
Check for the following features when buying a baby lounger:
Suitable for nap time: Most baby loungers suit the wake-up time of the baby. But, if you wish that your baby should comfortably sleep in the lounger, you can look for the nap-time permit feature. This feature will particularly help if you frequently travel as you need not have to carry different supplies for your baby.
Carrying handle: When you choose a baby lounger with a carrying handle, you can easily carry it to any place in your home. In turn, you can ensure that your baby always has a comfortable place to stay active when you are busy with your work.
Recessed center: When the central portion of the baby lounger is recessed, it will make sure that your baby will stay in place and will not come out of the lounger. Even, when the lounger has a recessed center, you can spend some quality time talking with your baby when he is in the lounger exploring things around.
How Much Does a Top-Rated Baby Lounger Cost?
Are you thinking about a high-end baby lounger for your loved one? Then, you should be ready to pay around $280. But, if you are particular about buying a cheap baby lounger, you can get some at around $25. But, when buying an affordable baby lounger, you should check whether the material is good. The average cost will be around $150.
Final Verdict
So, baby loungers are essential supplies to keep your baby comfortable at home. Even, they provide the best position for moms to converse with their babies sitting close to them. So, choose the best lounger that will stay with your growing baby at least for a few years.
---